Company Services Overview
RPMC Services, Inc. ("RPMC" or "the Company") provider of facility maintenance. RPMC is a full service, commercial maintenance company.  Our comprehensive capabilities include building repairs and maintenance, lighting maintenance, HVAC maintenance, janitorial services (including warehouse floor scrubbing) and landscape (including snow removal).
Mission critical solutions are provided through stand alone or integrated solutions. RPMC provides custom facility solutions in urban and suburban and areas to properties of all sizes – from schools and commercial buildings, data centers and airports.
Established in 2015, RPMC facility maintenance company is the premier provider of comprehensive facility services to the New York City tri-state area.
We have a singular focus of facilities management, which allows our clients to focus on their core business and not spend critical resources and staff on non-core tasks.
Even though our core business is servicing on airport properties, our experience includes extensive work with warehousing, real estate service companies, banking, healthcare, and etc.
Ask RPMC how we can help reduce your total cost of ownership and improve the quality of your facility services.
Building Maintenance And Repairs
Maintaining your site's appearances is not only attractive to customers, but imperative to reduce costs over time. RPMC employs handymen that can be dispatched anytime needed.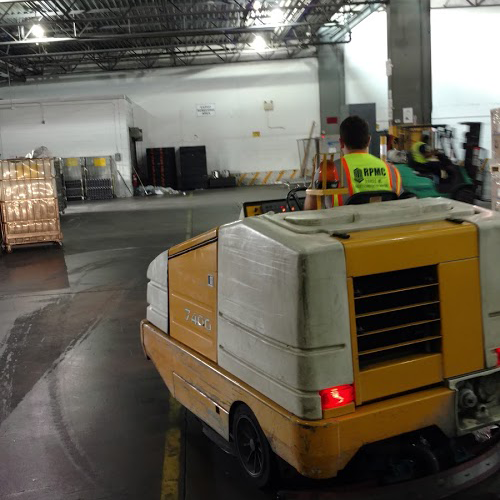 Janitorial Services Experts in Commercial Cleaning
Let us do the dirty work so you can focus on growing your business.
Rely on RPMC to keep your facility clean, comfortable and operate at utmost efficiency and cost effectiveness.
Warehouse Floor Scrubbing
Floor Care and Maintenance
Porter Service
On call for emergency clean ups
Lighting Maintenance
Supervision of minor fixes (making sure the burned out light bulbs and ballasts are replaced, etc. )
Inspection of electric cables, outlets, appliances and fixtures
Making sure emergency lighting fixtures and exit signs are functional
Control energy consumption, checking power bills and implementing saving options
Safety and Hazards Control
Ensuring security of facility
Executing fire protection and safety procedures, keeping records and certificates of compliance
Daily inspection of escape routes and fire exits
HVAC Maintenance
Responsible for maintaining and repairing electrical, fire, security, and HVAC systems
Emergency call out as needed
Contracting Out Repair, Refit and Improvement Services
Maintaining relationships with verified vendors that may provide the required services
Identify, formulate, estimate and list the need for repairs and other services
Contact vendors with specific needs, take bids and select who will supply the service
Project management including managing expenditures, supervising the work, verifying the result and final bill.